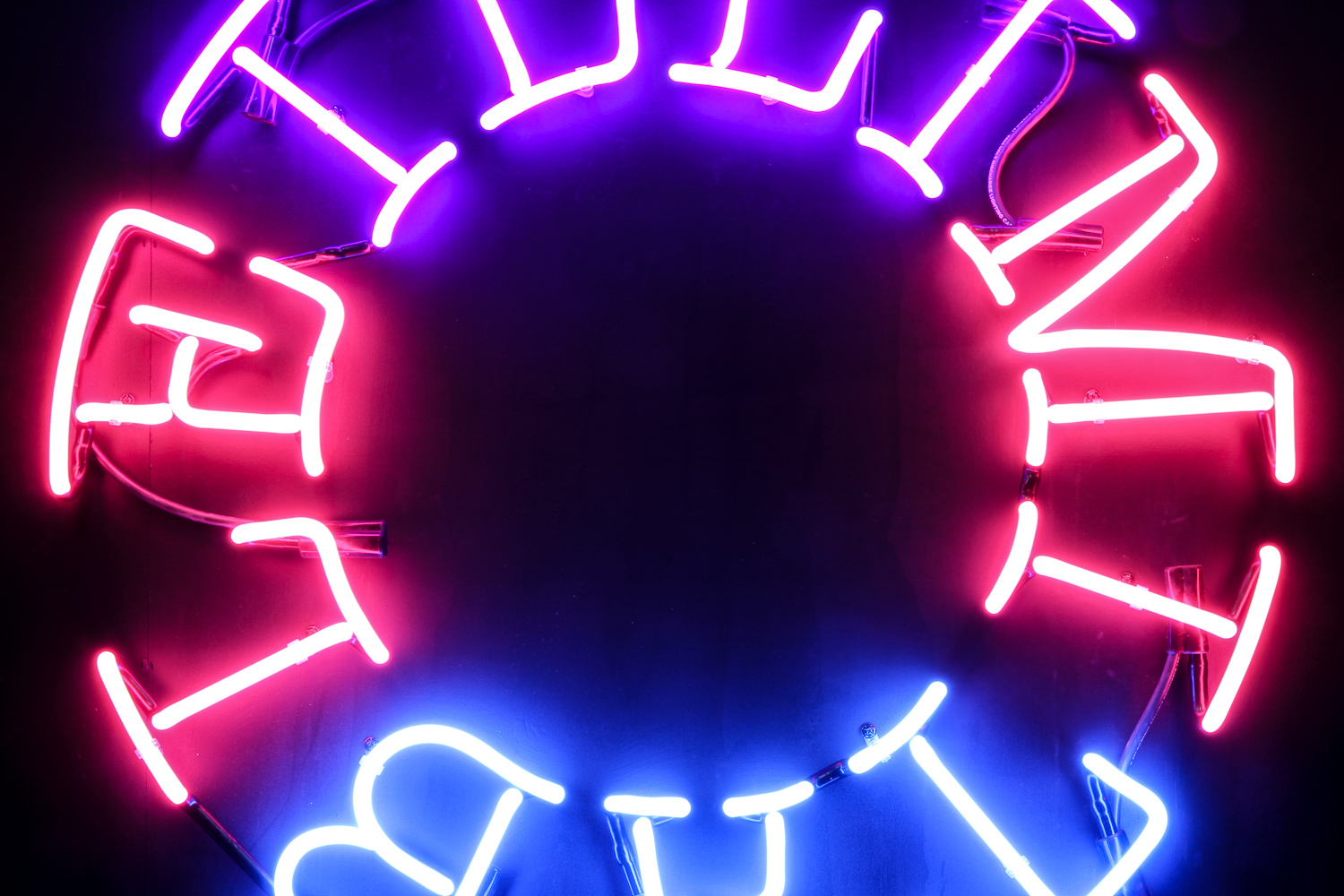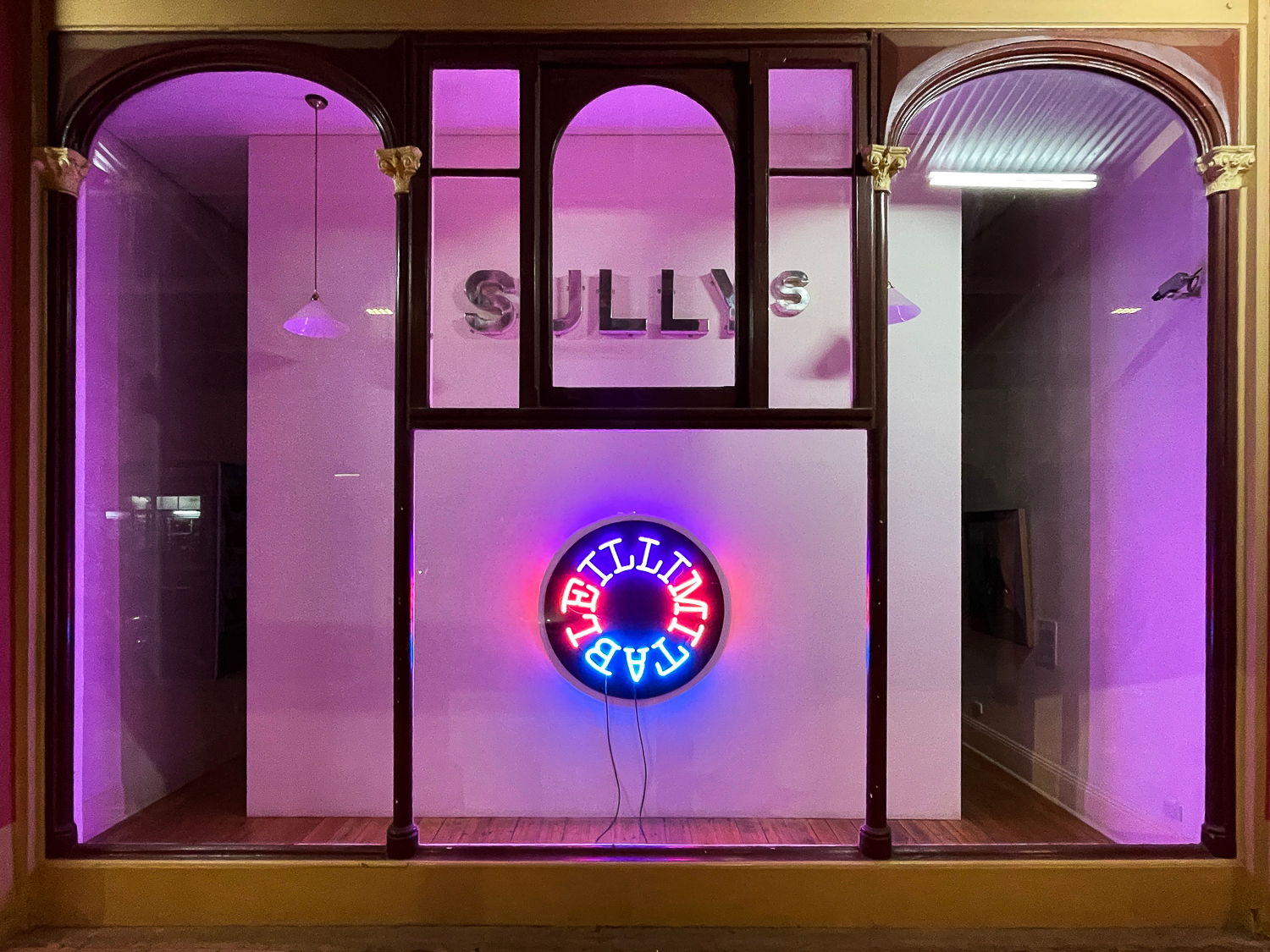 Broken Hill City Art Gallery
Artist in Residence Program

2020 - 2022.

'Illimitable' is a neon text work referencing the idea of an endless horizon. Depicted as a circle, the work signifies sun and the idea of an infinite landscape to be experienced from the Mundi Mundi lookout, where the curvature of the earth can be seen during sundown. The chosen neon colours imitate the pink, purple and blue hues of the sky known as the Belt of Venus (or the antitwilight arch) – visible as you look back over the Barrier Ranges, in the opposite direction of the intense fiery sunset which can be seen as you look towards the South Australian Border. Installed at the Broken Hill Regional Art Gallery front window, this neon artwork presents a visual link to the large-scale installation out at the Mundi Mundi lookout, and encourages viewers to continue the journey of discovery out to other works.