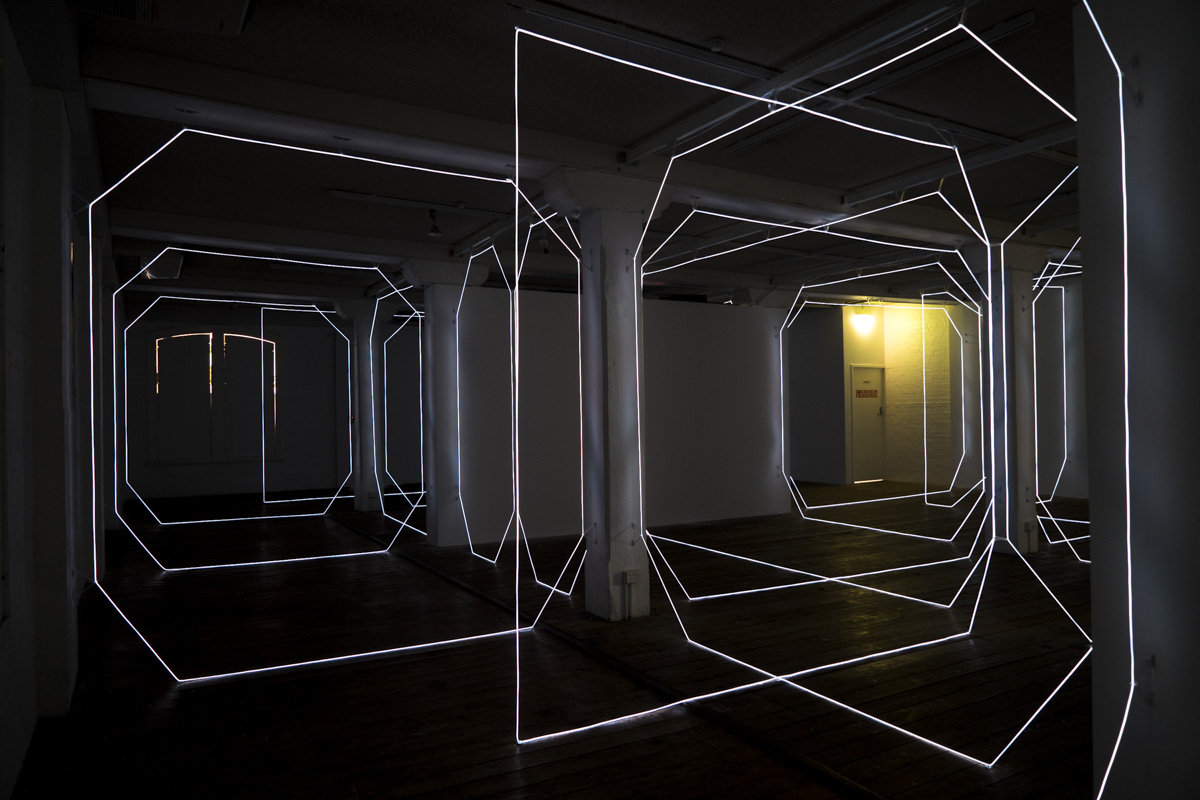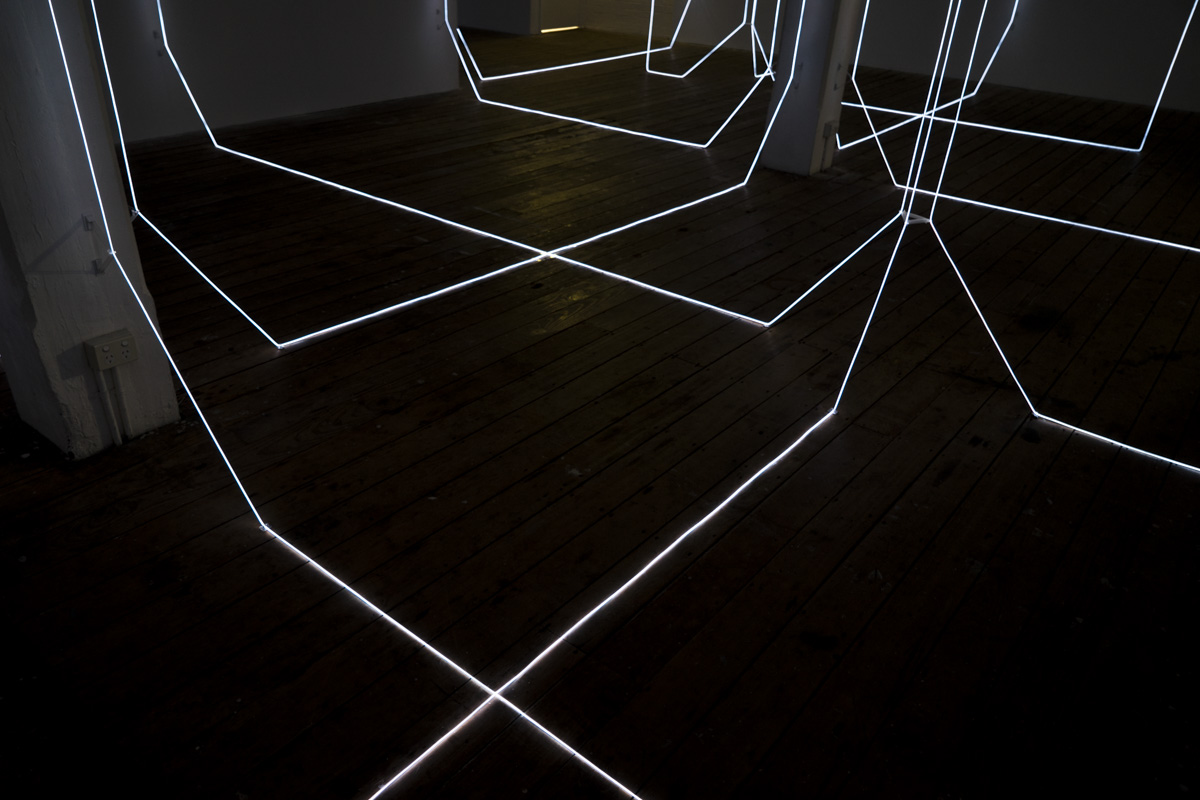 W-inter, 2016
Light installation. Electroluminescent wire. Displayed at Metro Arts Feb - Mar, 2016.

Exhibition essay by Annika Kristensen.

Featured on The Creators Project.
Published in mondo*arc and FRAME #111 magazines.

Images by Louis Lim.

W-inter presented an interplay between light, geometric line and architecture in an immersive, futuristic form of cyberspace. Featuring a field of illuminated linear structures, this large-scale light installation responded to the gallery site and extended the architecture of the space through line. The work existed as a hypnotic landscape of light, line and object within the gallery, through the replication of interconnected linear masts. W-inter created an immersive experience for viewers, reflecting a minimal and otherworldly space derived from the architecture of the historic Metro Arts building and gallery – considering the site in its past, present and future states.







This project has received financial assistance from the Queensland Government through the Visual Arts and Craft Strategy, an initiative of the Australian, state and territory governments.